Poems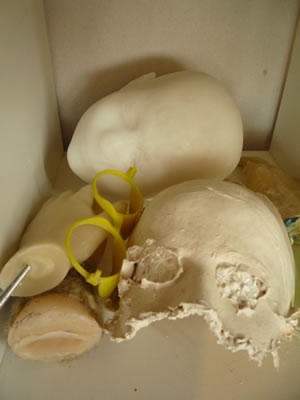 My Animal
Inside the animal stirs
stretching limb and pulling flesh
amongst the twisted guts
and unchewed food.
The creature grows in skin and bone
from skull to toes it pulls me in.
With the slow pulse of red flows
it pumps itself to every limb.
I wrestle logic against its grip
argue fact to stop its fix.
but each time it comes and goes
part of me wishes it was always here.
---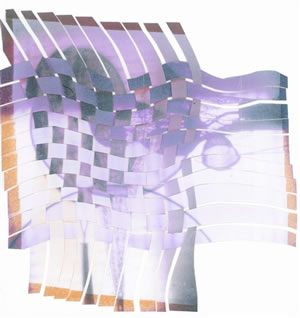 The Child Untold
The house looked at me confused,
a new identity had fooled no one.
A purple orange lay behind the fridge,
gently rocking with the opening and closing of beers.
She came round unexpectedly again,
I said nothing, till the cat scratched her dog
and she left so I fed the cat.
A purple orange lay behind the fridge
waiting for the white goods to break.
She came round and cried a lot
the dog looked worried but the cat was out.
I said nothing till she stood up and screamed, 'you bastard',
then left without the dog
I looked at the dog and the dog looked at me,
so I opened the door and fed the cat.
L'enfant Secret
La maison me semblait confuse,
une nouvelle identité n'avait dupé personne.
Une orange violacée gisait derrière le frigo,
oscillant doucement avec les ouvertures et fermetures des bières.
Elle revint à l'improviste,
je n'ai rien dit, jusqu'à ce que le chat griffe son chien
et qu'elle parte, alors j'ai nourri le chat.
Une orange violacée gisait derrière le frigo,
attendant que l'appareil soit cassé.
Elle revint est pleura beaucoup,
le chien parut inquiet mais le chat était dehors.
Je n'ai rien dit jusqu'à ce qu'elle se lève et crie « salaud »,
puis elle sortit sans le chien.
Je regardais le chien et le chien me regardait.
Alors j'ai ouvert la porte et j'ai nourri le chat.
Translations by Agnès Regnier and Frederique Berringer
---
A Feather Child
Will we be able to resist it?
Of coursed not, I say.
The endless opportunity
to better our future,
to improve the human race,
and solve the endless
problems of more.
Will we be able to resist it?
Once we have cured the sick,
to improve the well,
what fun we'll have
making useful modifications
improvements and special vocations.
Will we be able to resist it?
A decoration applied with
a gene, not a needle.
To breath under water
Wouldn't that be useful,
or to fly who could resist that.
To be special we all want it,
once we are no longer a child.
Will we be able to resist it?
Is evolution ours now?
Will it be like most,
money will buy the prize?
You will need to be
someone like a Rothschild
to be able to fly.
Or to glow in the dark
a Geldof or a Spark.
Is it about to change,
are we to be in charge?
L'enfant de Plumes
Serons-nous capables d'y résister ?
L'éternelle occasion
d'améliorer nos futurs,
de développer la race humaine
et d'étouffer nos désirs instinctifs.
Serons-nous capables d'y résister ?
Une fois que nous aurons guéri les malades,
pour améliorer les bien-portants.
Quel plaisir aurons-nous en rendant normales
les améliorations et les vocations spéciales ?
Serons-nous capables d'y résister ?
Une décoration décernée avec un gène,
et non avec une épingle.
Pour respirer sous l'eau,
ou pour voler,
qui pourrait résister à cela ?
Etre exceptionnelle, nous le voulons tous,
dés lors que nous ne sommes plus des enfants.
Serons-nous capables d'y résister ?
L'évolution nous appartient-elle ?
Est-ce que cela sera comme d'habitude,
« l'argent paye tout » ?
On aura besoin d'être comme un Rothschild
pour pouvoir voler
ou rayonner dans l'obscurité
comme un Geldof ou un Stark.
Est-ce que tout va changer ?
Serons nous responsables ?
Translations by Agnès Regnier and Frederique Berringer
---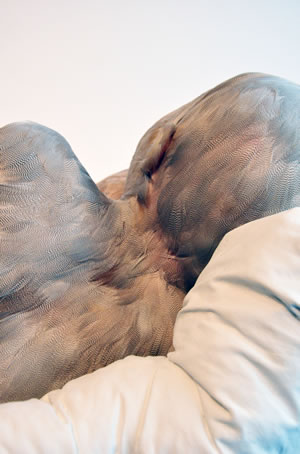 While They Sleep
We watch them with swollen hearts
transfixed by purity of the just arrived.
We wish them lives full of flight
So we tie them to the nearest disguise,
and resolve ourselves to hold them tight.
While they sleep we whisper in their ears
believe like me, and you'll know no fears
Don't knock or unbalance what is here
Tradition will keep everything clear.
When they wake we wash them clean,
We love them more and ask their dream.
With secret hopes our words are heard
and they will be a child of our god
without too much more than this silent prod.
---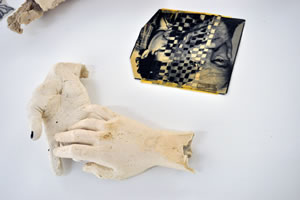 These Hands
These hands I give you
to take home and stick with glue.
These hands could hold you
soften water and make it blue.
These hands were meant for you
Second hand, rough and used.
But I know you will make them smooth.
---
My Country Girl
Her muffin topped low slung crack
Sat in the bunch of feathers.
Bar side she ran her mouth
and tried new eyes,
but with another four c'n g's
she took half the man she meant to
and dropped her chips,
round the back of the vets.
The next day she woke
wondering if anyone had noticed
worrying away another half day,
and her head said
let's fuck the guy who means something
and make up the difference
after all practice makes perfect.
---
The Most Expensive Thing on the Menu
It seemed strange as we looked at the sea,
from our checked table with just him and me,
I sipped my beer and smiled at his blurred face,
why is fish so expensive right next to the sea
I asked, as another mosquito bit me,
he looked at the sea and then looked at me
don't you realize  he said, nothing lives in the sea
we emptied it out and ate it for tea,
we fed it to cats, and chickens, and rats
and when they were full,
we made face cream, and margarine
nothing lives in the sea, are you on red or white tonight
we can't have things living in the sea,
we made a decision, it's  better empty.
where have you been, have you not seen?
we make fish, in a large fish machine,
but the scales are quite tricky and the bones are quite fine
so it makes them expensive as it takes a long time.
but how can there be no fish in the sea,
surely we couldn't make it empty
we would loose them forever,
where would we be,
to never see dolphins or whales or crabs
wouldn't that make us all rather sad.
we have films and photos we can see, and all that reality TV,
I don't know why you keep asking me.
but I don't see how we could empty the sea
and what is the point most fish are quite pretty
you really have been quite out of touch
you must try harder to keep up to date
the news isn't on really that late,
and as I adjusted my hearing aid,  he said, I'll tell you,
the scientists when we emptied the sea,
made a  bank in a place called Alderny
where in a fridge the size of a small country
we keep fishes DNA, from all they could find
so we could grow any fish we wish
I don't see how we could empty the sea
what harm could fish do it seems crazy
but they bumped into boats and clog up the pipes
swimming around unpredictably squeaking and splashing
and making a mess and never listening to our requests
getting stuck on the beaches and stinging the guests
once in 2023 a man was eaten just off the Ionian sea
but how did we catch all the fish in the sea
from the deeps and the shallows it would take too long
I don't understand it seems quite wrong
well we'd already made quite a good start
we'd emptied the med and the pacific was dead
we'd caught all the cod and killed all the coral
and the  two whales were stuck in a tank in Balmoral
but it took hard work and dedication
and from our fishermen great vocation,
in their boats they caught all they could
with radars and sonar's night and day
and when they found the last few that were left
and we declared the sea,  finally empty.
I don't know why you keep asking me
maybe you don't watch enough  T.V.
tomorrow we can swim and then you can see
so what will you eat the cod is quite sweet
No I think I'll have the pork thank you dear.
---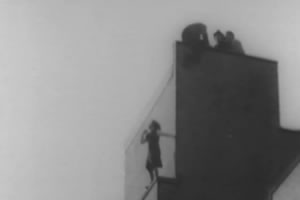 I Am Not
I am not a bird held in this place,
my feathers are only drawn.
I am not a bird held in his place,
yet my cage seems fully formed.
I am not a bird
I cannot fly
I do not easily die
I am not good to eat
I have quite normal feet.
I am not a bird held in this place,
so why can't I open the door.
---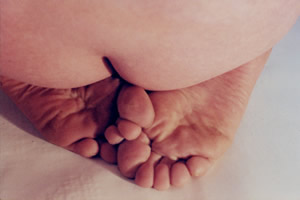 His Life
The hot wash of his life
was too much for her
and she slowly got smaller
and tighter as her threads shrunk
and her colour faded
until she was so small
she was sent to school.
Sa Vie
Le bain de sa vie
était trop chaud pour elle.
Et elle rapetissait lentement,
de plus en plus à l'étroit comme
ses fils se resserraient,
et sa couleur pâlissait,
jusqu'à ce qu'elle fût devenue si petite
qu'elle fût envoyée à l'école.
Translations by Agnès Regnier and Frederique Berringer
---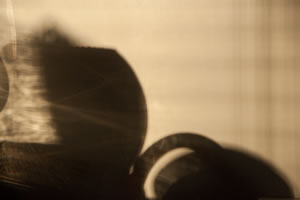 More Than I'll Ever See
Redder than an artery sever
Sweet as a fruit that is rotten
Thick as the mud on the plans
Smelling of all history
She is never forgotten
With the rustle of ten thousand trees
She sighs and turns over to rest in the breeze
Drink her with us her people plead
and smile with all they own.
Sharp eyes on my pale skin
fulfill my fearful English grin
still afraid that without order comes decay
I fold my eyes and line up my jaw
I press my toes and put my palms to the wall
then sip the smallest taste of her
and with the single buzz of a single bee
she is all about me and I begin to see.
A boy becomes a man in a train window,
a bicycle you cannot see for colours,
twenty women making a rainbow,
an armless child, a purple tree
a painted cow,  a dead donkey.
I buy flowers like food,
watch a pile of bees move like the sea,
a tiger lives here amongst these trees,
there are colours here I will never see,
her rags are my silk.
Now she will run in my veins,
I know that all will be compared eventually,
and the eyes upon me see wealthy
so do I need some social conscience in my tea.
---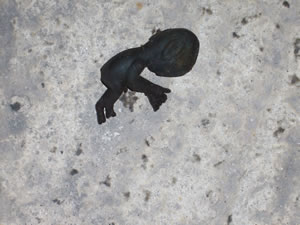 Art Piece
His head will swell to large sizes and proportions,
he is a conceptual art piece now.
He has meaning,
a driven idea to fulfill,
a destiny in the book that combine
fragments to make history.
His head like water flows to his feet,
he is water on the floor, melted to become
an environmental issue.
Une Pièce D'art
Sa tête s'enflera dans les grandes largeurs et proportions,
Maintenant, il est une pièce d'art conceptuel.
Il a du sens,
une idée directrice à accomplir,
un destin dans le livre
ou fusionnent les fragments qui font l'histoire.
Sa tête s'écoule jusqu'à ses pieds, comme de l'eau,
il est l'eau sur le sol,
fondu pour devenir une fuite environnementale.
Translations by Agnès Regnier and Frederique Berringer
---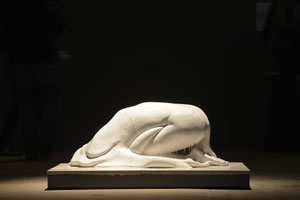 Folding Girl
Stubbornly she sat
the girl with the folding skin
all grounded and unnatural
with an unusual hew
in her special grin.
I thought of her last Thursday,
wondering if she washed in the folds
and was it hard to iron her clothes.
Green and blue shines
the cat drums his flies
and I, all over the wine
sit uncaring looking
at the timber declining
where I'd love to lie.
All you need folding girl
is confidence to be,
and like the pigeons you'll believe.
Then the pigeon begins to grind its feet
against the shop window
as it needs to watch a video.
So I told him you'll love that,
and he said I love you
instead of its your fault,
and the I do I do I do I dos
are all yours folding girl.
---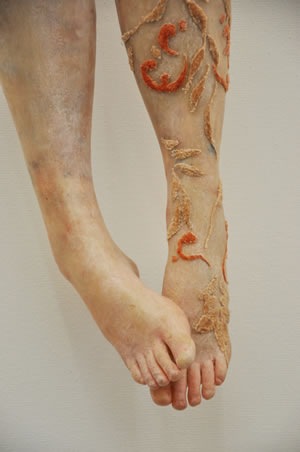 When
When you scratched the paint of me
I hoped for a golden shine
but there was no reflection in your face
just the cold sense of a wet English day.
Quand
Quand tu as gratté ma peinture
j'avais espéré un éclat doré,
mais il n y eut pas de reflet sur ton visage,
juste la froide sensation d'un jour anglais humide.
Translations by Agnès Regnier and Frederique Berringer
---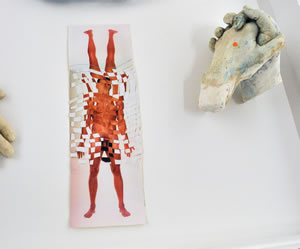 Two Folding Tentacles
Two folding tentacles
took ten years to trace
only to travel out into space.
Two folding tentacles
traveled in space
trying to understand their disgrace.
One folding tentacle
was feeling rather sick,
all this drafting was
getting on his wick.
The other folding tentacle
had fallen asleep,
and was dreaming of past times
when she felt less weak.
Nothing had passed them
and nothing ever will
until the two tentacles
take the bitter pill.
Two folding tentacles
traveled in space,
looking for someone
to explain their disgrace.
Still nothing had passed them
so they stayed quite still,
and wondered if everyone else
had taken the pitter pill.
---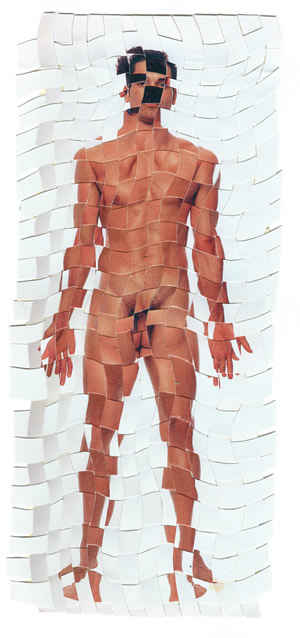 Crucified Man
Dimmed hair
too dyed to care
you shuffle having another of those
sensations in your troubled feet.
Lunch again
another hard chair,
as your old girlfriend
washing her underwear.
Why are you still here
crucified man,
you should be dead
or was your crucifixion
a continuous affair.
Somewhere in the 80's
you knew who you were,
now a distant memory
on a beach in a masculine sea.
Swallowing a sausage
waiting for the inevitable,
as she gets to the bit
where you met after your
thousandth hostess.
A drifting thought
keeps whispering past your
dyed ear
am I Jesus, or was
I just crucified and survived.
---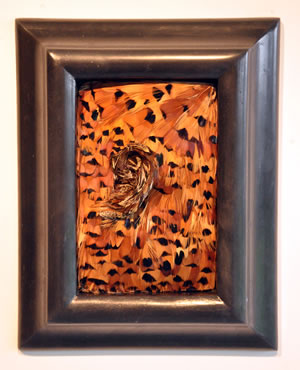 Listen
If you whisper
I could hear
If I listen
I would hear
If you shout
I cant  hear
Whisper whisper in my ear
---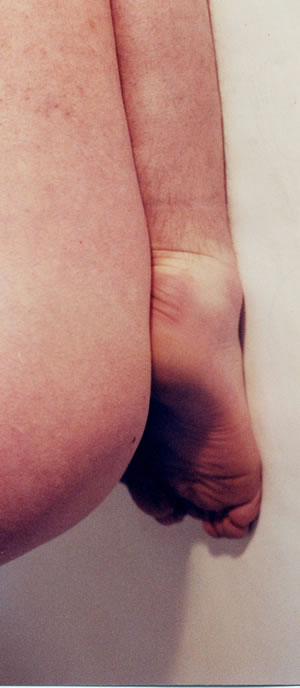 Again
Don't do that she said
giggling through her
split lip.
He laughed again
and felt that normal feeling
of unquenchable
sick, he looked
at her and decided
this was the
last time.
---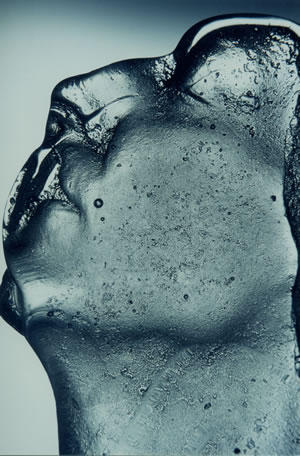 Pieces of You
Pieces of you
so when you are dead,
I can rely on them in my bed.
When you are dead I could reuse you head,
sown onto another they would become like a brother.
If I reuse your hands to, it may become quite like you.
If I choose carefully a person of similar atrophy,
I could describe them as you.
Then you would never be dead,
Then you would always be you.
---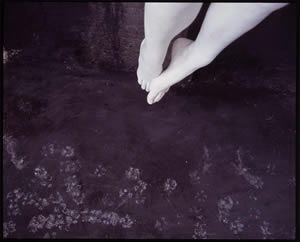 Small Cat
Small cat caught a rat
small cat got fat
small cat fell in a crack
small cat broke his back
small cat got put in a sack
small cat came back to give the dog the rats flies
---